Virtual Auditions are being accepted!
Deadline: September 17th, 2022

Upload your audition Resume online
Opera in Concert
947 Queen Street East, 2nd Floor
Toronto, Ontario
M4M 1J9

or

E-mail: admin@operainconcert.com
Auditions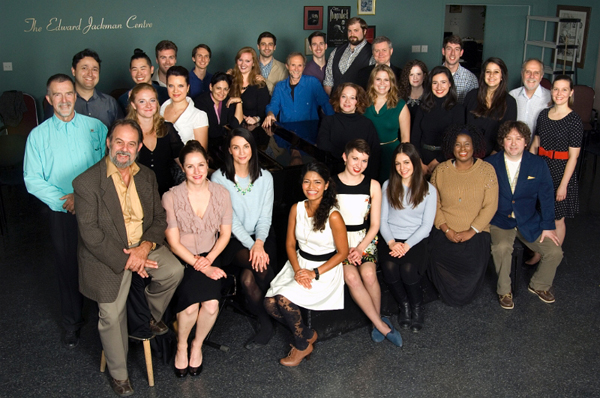 Photography by Gilberto Prioste, 2015


OIC is seeking new chorus members! Virtual Chorus Auditions are being held .

The 2022-2023 Season promises that innovative operatic programming in our minimalist format will be dramatic, thrilling and powerful.
VOICEBOX| Opera in Concert 2022/2023 Season
Performance venue: St. Lawrence Centre for the Arts (27 Front Street East, Toronto)
LUCIO SILLA
By W. A. Mozart
Sunday, November 20, 2022
MÉDÉE
By Luigi Cherubini
Sunday, February 19, 2023
L'AMANT ANONYME
By Joseph Bologne, Chevalier De Saint George
Sunday, March 19, 2023
Audition Requirements:
Please upload your most recent recorded Two (2) contrasting operatic pieces or art songs.
Rehearsal Schedule: 
Regular rehearsals will be on Wednesdays starting at 7 pm. Rehearsals are held at the Edward Jackman Centre (947 Queen Street East, Toronto)
OIC performances will be on Sundays at 2:30 pm.
Dress rehearsals will be on Saturdays, a day before the performances.
Deadline for submission – September 17, 2022

How to submit your Audition
Record your audition pieces.
(Recommended Method) Upload your recorded audition to YouTube or Vimeo. Keep both songs in one YouTube (or Vimeo) file. 
Alternatively, you can attach your video files (up to 2 files, each file to be under 500 MB) to the application form. Please include your name and voice type in the file name.
Please fill out your Audition Application Form by clicking the button above.
At the end of the form, you can enter the link to your audition, or, attach your video files. Please test your link to make sure it's functioning. 
Attach your musical resume.
Press "Submit" to complete the application.
Please email admin@operainconcert.com, or call 416-922-2147 for more information.